Dating from 1809 and re-designed in 1839 by renowned architect A.W.Pugin, the Cathedral is rich in the history of the region. You can read more of the history of the Cathedral by clicking here.
Mass is celebrated daily at St. Aidan's and at varying times at St. John's.
St. Aidan's Cathedral, Enniscorthy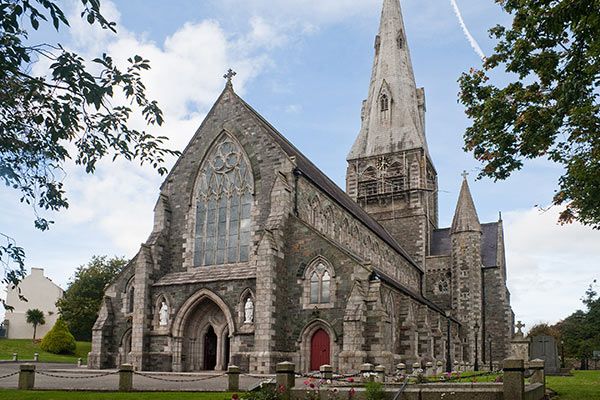 Sunday
10.00am
12.00 noon
Monday - Saturday
10.00am
Saturday (Vigil)
6.00pm
There are currently no Masses being celebrated in St. John's Hospital.
We apologise for any inconvenience.